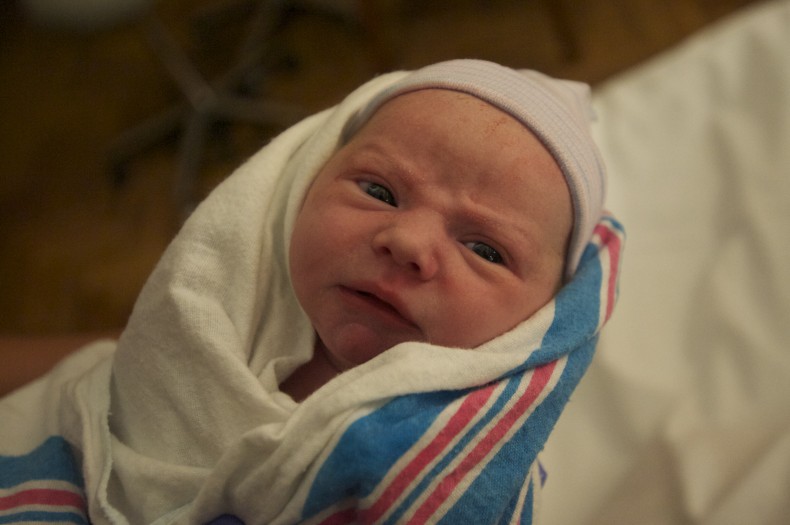 Our second child, F. Becket Jaquith ("Becket"), was born at 1:50pm on June 13th, 2011.
Vitals:
Boy
7 lb, 3.5 oz
20 in
Sparse, light hair
Blue eyes
2 dimples!
He'll go by Becket — named after Thomas Becket, the principled and stubborn Bishop who stood up to King Henry II, even though it cost him his life. The "F" stands for Francis, after F. Scott Fitzgerald, a literary idol of Sarah's. We decided to stick with the "call him by the middle name" strategy we started with Atticus, his brother.
Some more shots:
Again, Sarah did great. As with Atticus, she was induced three weeks early due to blood pressure worries. Her pressures are coming down, as expected, now that he's out. Her labor went much faster this time. He came out after the second push! He's doing great, and didn't have to spend any time away from us.
For those who are counting, Atticus and Becket are 13.5 months apart. We hope that their closeness in age will serve them well as they grow up together! Atticus met Becket this afternoon. He thought he was funny, stuck his finger in his mouth, and tried to remove his hat.