Found this little gem of a politics quiz on Tony's site.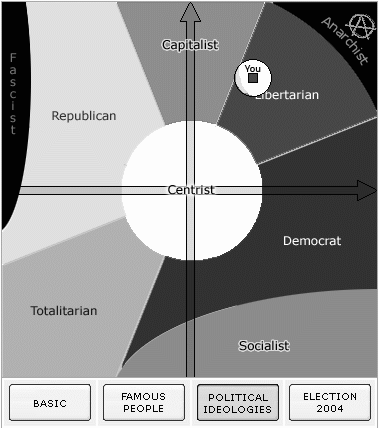 You are a

Social Liberal
(66% permissive)

and an…

Economic Conservative
(80% permissive)

You are best described as a:

Libertarian

You exhibit a very well-developed sense of Right and Wrong and believe in economic fairness.
I think the test pretty much nailed my political place in the grand scheme of things. Pay no attention to my proximity to anarchists… that's likely due to the fact that I didn't strongly object to making duels legal. 🙂
Take the test, and leave a comment summarizing your results!