This is going to be a strange post.
For as long as I can remember, I've visualized the months of the year as being physical objects (like pages from a monthly calendar) arranged in a specific fashion.
This is how every year looks in my mind: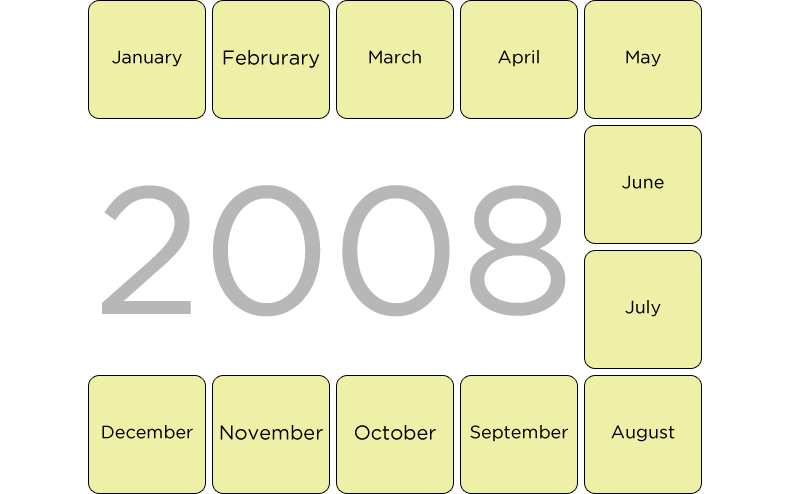 When I think of "now" in a month-to-month sense, I visualize myself as standing on the appropriate month on that layout. If I think about another month, I visualize myself looking at the other month's placeholder. So when I look at September from April, I'm standing on April, facing South.
I don't know how this started. It changed a bit, over time. It used to transition from down to left after September instead of after August, but it eventually blended into this form. Note that on midnight on January 1st, I don't visualize myself jumping across the gap (nor do I jump between any other months). I just warp there.
I'm unusually conscious of this physical layout when I'm playing Tetris. When I say things like "I can't believe it's June already!" I'm actually thinking "I can't believe we're headed down already!"
The sections (January to April, May to August, September to December) roughly match Florida's three seasons (which are Summer, Fall, Still Fall But I Guess We Can Call It Spring). I was home schooled for K-11, and I didn't get summers off, so that doesn't explain the direction change for summer. Sometimes when I count out months, I tap out this pattern.
Anyone else have anything that they visualize in a non-traditional manner?